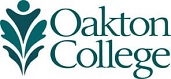 Oakton names Juletta Patrick as new administrator
(April 26, 2017) The Oakton Community College Board of Trustees Tuesday evening affirmed the appointment of Juletta Patrick as the college's next assistant vice president for student affairs/dean of access, equity and diversity. Patrick will begin Monday, May 1. 
"I am excited Juletta will be part of our Oakton team," said Vice President for Student Affairs Karl Brooks, Ph.D., noting that her selection came from more than 200 applicants. "Her talent, expertise and passion for supporting the learning and development of community college students is evident."
Most recently, Patrick served at McHenry County College as the associate vice president of student affairs, a position she held for nearly seven years. Prior to that, she was the dean of student development at Illinois Valley Community College from 2004 to 2010. Her professional experience also comes from her time at Northern Illinois University, where she was the assistant dean for recruitment and retention and director of the office of institutional assistance. At NIU, she also served as an academic advisor.
In her position at Oakton, Patrick will serve as the chief diversity officer and oversee student conduct and Title IX processes at the college. Her duties also will include providing leadership and direction for developing, implementing and monitoring programs and processes that promote and sustain access, equity, diversity and respect throughout Oakton. 
"As Oakton continues its organizational and physical transformation, Juletta's leadership and management skills will help to support our strategic plans as well as the mission of the college," Brooks said. "Ultimately, our students will benefit from her sincere commitment to their success."
Originally from Evanston, Patrick is excited about the opportunity to serve at the college that her siblings attended.
"This is a dream job for me," she said. "This position holds everything that I am passionate about, particularly student success. In my previous employment, I've been effective in helping students move through the educational process from start to finish, and I'm looking forward to using my strengths at Oakton."
Patrick holds a doctorate in curriculum leadership from NIU, where she also earned her master's degree in education and bachelor's degree in communication.