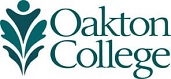 'Extreme Makeover: Oakton edition'
(May 1, 2017) The Oakton Community College Board of Trustees approved construction of a bright and vibrant corridor to enhance student learning, extracurricular activities and social opportunities. The updated "Student Street" space will provide additional energy-efficient lighting and additional areas for students to read, relax, work online, gather socially and collaborate on projects.
"We are laser-focused at Oakton on improving student success and our educational processes," says President Joianne Smith. "When students make social connections, work together and have a positive environment for learning, they remain enrolled longer, learn more and achieve greater outcomes."
Phase I construction is scheduled to begin May 17, immediately following commencement, and specific areas will be closed during construction, which will be done in sections. As construction begins, signs and additional information will be posted to guide employees, students and visitors through campus.
Additionally, installation of new entry and way finding signage at the college is expected to commence during the summer months. The Des Plaines City Council approved a conditional use permit for the project April 17, allowing for the construction of three monument signs, located at the Golf Road entrance, Central Road entrance and at the intersection of College Drive and N. Circle Drive. The monument signage project goes before the Oakton Board of Trustees at its May 23 meeting.
With board approval, the current monument signs at the Des Plaines campus will be demolished and rebuilt over the summer to provide clear identification at campus entrances, reinforcing the identity of the college. The proposed entry signage, constructed of corten steel and white concrete, is part of the college's master plan update, which includes various infrastructure improvements and deferred maintenance projects. The master plan is expected to go to the board for approval in June.
The master plan update builds upon the previous plan, which included construction of the Margaret Burke Lee Science and Health Careers Center and the new Student Center, which opened in January.
Registration will remain open for the interim term, summer and fall semesters during the construction.  All offices and most student spaces will remain open during the construction, accessible by outdoor sidewalks and exterior entrances. Construction information will be posted to the Oakton website, www.oakton.edu. For general information, contact 847.635.1600.