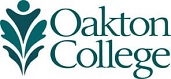 Oakton Educational Foundation Approves $1.3 Million to Fund Scholarships and Grants
(May 15, 2017) The Oakton Community College Educational Foundation approved the disbursement of more than $1.3 million in funding to cover scholarships and grants for fiscal year 2018, which runs from July 1, 2017, to June 30, 2018. The funding includes $500,000  in endowed and restricted scholarships and $375,000 to cover approximately half of the Oakton students eligible to receive state Monetary Award Program (MAP) grants but who have not received them due to the state budget stalemate.
"It is due to the continued and consistent generosity of our donors that the Educational Foundation is capable of providing this level of funding to our students," says Howard Singer, foundation board chair. "We are privileged to have such great support from our community."
The $1.3 million disbursement includes a general fund allocation of $675,000, which is the largest the foundation has ever provided. An additional $200,000 has been designated for foundation scholarships, including $100,000 for scholarships to incoming high school seniors, which will cover eligible students for as many as two years. The foundation designated $225,000 for projects for Oakton faculty and staff initiatives as well.
"Oakton is appreciative of the support it has received from the Educational Foundation," President Joianne Smith says, noting the importance of funding as the college attends to the commitments made in its new strategic plan adopted in March. "The investment we are making in our students is paying off in terms of student outcomes, and the foundation support is critical as the college works to continue to improve outcomes for all students."
With a $1 million infusion from the foundation last year that included $225,000 for MAP-eligible students,  Oakton's persistence rate from fall to spring across the population of students who received funding was 87 percent compared to 78 percent for Oakton's entire MAP-eligible student population.  
"It's an honor for us to continue to support Oakton's mission of student success," says Mary Knight, executive director of development. "Impacting student persistence by awarding scholarships and covering MAP grant funding is one of the highest priorities of the Oakton Educational Foundation."