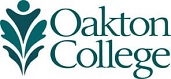 Oakton Club to Conduct Women's Health Weekend at St. Paul Shelter
(May 16, 2017) Nine members of the Oakton Community College Students for Global Health and Sustainability (SGHS) organization travel to St. Paul, Minnesota, May 19-21 to conduct a women's health weekend at the Women of Nations shelter.
The SGHS, which sent members to Nicaragua last year as part of a mission trip, is focused on providing and advocating for female health education.
"We have become firm believers that many health concerns plaguing women such as STDs, breast cancer, heart disease and diabetes can be prevented through education," says Alex Daemicke (Indian Head Park), who was among those who made the mission trip to Nicaragua last year. "Over the past couple of months, our group has worked hard to create fun, interactive workshops."
Led by advisor Kristi Zenchak, Oakton professor of biology, the group hosted fundraisers and conducted awareness activities to educate themselves and community members. In order to learn how to best serve the population in the shelter, members met with a gynecologist and visited various local shelters to better educate themselves about why women seek refuge in a shelter.
"We are going to be doing a series of workshops regarding reproductive health, nutrition and health screenings," Zenchak explains. "We will also be practicing relaxation techniques with the residents of the shelter."
According to its website, Women of Nations provides culturally-specific emergency services and support to all who have experienced trauma from domestic violence and sexual assault. It is one of very few non-reservation-based domestic violence programs that serves women and children fleeing domestic violence, providing specific services for Native Americans.
In addition to Zenchak and Daemicke, Lisa Gebian, Donna Dickson (Morton Grove), Cheryl Jirkovsky (Des Plaines), Linda Park (Glenview), Gina Roxas (Skokie), Diana Stanila (Plainfield) and Arleta Thursby (Glenview) are making the trip to St. Paul. Each were required to contribute $100 to fund their travel expenses.
"Despite learning a great deal this year…we can never truly relate to what these women have gone through," Daemicke notes. "But we can all attempt to offer an open ear, a helping hand and some knowledge that will hopefully go on to support them along their journey."
SGHS members hope to build a strong, long-lasting relationship with Women of Nations and make the trip a regular event.
"Never would I have known what an enriching experience this service project was going to be," Daemicke adds. "It has not only made me more appreciative of the access I have to education and health care, but also made me more compelled to do all I can in the future to support women in need."