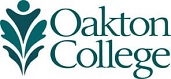 Oakton's Smart Receives NJCAA All-American Honors
(June 27, 2017) Oakton Community College baseball infielder Thomas Smart (Evanston, Loyola Academy) was named to the National Junior College Athletic Association's Division III All-American First Team.
The freshman led the Oakton Owls in several offense categories during the 2017 season, including runs batted in (53), batting average (.424), home runs (4), hits (75) and slugging percentage (.667).
Bill Fratto, Oakton head coach, said the honor is well deserved.
"Tom's work ethic is off the chart," Fratto said. "He was always the first one at practice and the last one to leave. Tom always strives to improve himself and served as an inspiration for his teammates. I'm so excited for him."
Earlier this year, Smart was named to the All-Illinois Skyway Collegiate Conference (ISCC) First Team after compiling a .394 batting average and 24 RBI in ISCC play.
"Tom has a bright future ahead of him," Fratto added. "With his talent he should be getting looks from NCAA Division I colleges or even from professional teams."
Smart is currently playing for the Madison Mallards of the Northwoods League, a summer baseball developmental league for elite collegiate players. According to the league website, it is the largest organized league of its type in the world. More than 160 Northwoods players have advanced to Major League Baseball (MLB), including two-time Cy Young Award winner Max Scherzer, two-time World Series champion Ben Zobrist and MLB All-Stars Chris Sale, Jordan Zimmermann, Curtis Granderson and Lucas Duda.