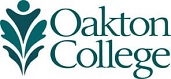 Oakton Lecturer, Former Student to Join Jimmy Carter for Manitoba Habitat Build
(July 6, 2017) Oakton Community College's Habitat for Humanity Chapter Advisor Marvin Bornschlegl, a Niles resident, will be volunteering in Habitat's 34th Jimmy and Rosalynn Carter Work Project July 9-14, in Winnipeg, Manitoba. The project is part of Habitat's celebration of Canada's 150th anniversary by building 150 homes in the Great White North. Bornschlegl will be making the 13-hour trek to Winnipeg with former Oakton student Jake Raffe, a resident of Elmhurst.
"The beauty of Habitat is to be able to provide decent affordable housing for low-income working families from all walks of life," says Bornschlegl, lecturer and coordinator of human services and substance abuse counseling programs at Oakton. "This will be an inspiring experience, and I'm excited because this project will also give Oakton an international presence."
As advisor to Oakton's chapter, Bornschlegl has been involved in several builds over the past eight years. Most recently, he and colleague Cheryl Thayer joined 22 Oakton students in a Habitat build for a single mother and her infant in Starkville, Mississippi, in March.
To go on the project with the former U.S. president, Bornschlegl had to send an application to Habitat. He found out he was accepted in February.
"I an extremely excited to work on this project with President Carter," says Bornschlegl, who will have the opportunity to meet the former president while in Winnipeg. "Jimmy Carter has been involved with Habitat for more than 30 years and is a teacher through action and a life of service. He is such an inspiration to me and others."
During the project, Bornschlegl and Raffe will be involved in any phase of construction asked of them by Habitat.
"No matter what task we're given, that's one less thing that someone else has to do," Bornschlegl adds. "The great thing is that we'll be working along with the families who will be living in the houses. It's so inspiring to see firsthand people benefiting from the generosity of others."
In addition to several individual and corporate donors, volunteers for the project are asked to make a financial contribution to support the build.
"There's no price tag you can put on giving back to others," Bornschlegl says. "When you make a contribution to an organization like Habitat, you see that the finances are going to a great cause, specifically for the construction of a home a family will soon be able to live in."