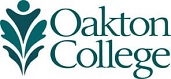 NJCAA Recognizes 13 Oakton Student-athletes with Academic Honors
(July 10, 2017) The National Junior College Athletic Association recognized 13 student-athletes from Oakton Community College with all-academic team awards. The list included five Superior Academic Achievement Award winners (second team all-NJCAA) and eight Exemplary Academic Achievement Award honorees (NJCAA third team).
"Oakton Athletics prides itself on success in the classroom and in competition," says Oakton Director of Athletics Bruce Oates. "We play to compete and learn to succeed. Earning a degree is the ultimate goal, empowering our student-athletes to chase their dreams."
To qualify for NJCAA academic honors, student-athletes must have completed two full-time semesters of college work, participated in at least one season at the varsity level at the college, and completed a minimum of 24 semester hours in the current academic year.
To earn second team recognition, student-athletes must attain a GPA between 3.8 and 3.99 on a 4.0 scale. The five Oakton Owls earning the Superior Academic Achievement Award include:
Atorena Michael (Women's Basketball, Softball), Lincolnwood, Niles West High School
Ramiro Milar (Baseball), Buenos Aires, Argentina, Universidad de Buenos Aires
Edmund Obermeyer (Men's Soccer), Chicago, Whitney Young Magnet High School
Adrian Santiago (Baseball), Skokie, Niles West High School
Austin Sublett (Men's Basketball), Des Plaines, GED
Eight Oakton students earned NJCAA third team academic recognition with a GPA between 3.6 and 3.79:
Nicole Bertucci (Volleyball), Arlington Heights, John Hersey High School)
Matthew Bohanon (Baseball), Downers Grove, Downers Grove North High School
Jenny Chitlango (Women's Track & Field), Mozambique, Christian Academy in Mozambique
Bailey Egan (Baseball), Chicago, Mount Carmel High School
Peter Kloda (Men's Tennis), Park Ridge, Maine East High School
Hugo Rabier (Men's Soccer), Des Plaines, GED
Thomas Smart     (Baseball), Evanston, Loyola Academy
Margaret Stangel (Volleyball), Des Plaines, The Willows Academy
"Our student-athletes are always attaining their full potential academically, personally, and athletically," adds Taylor Wright, academic support and compliance specialist. "We are as proud of our student-athletes' achievements in the classroom as we are of their triumphs on the playing field."