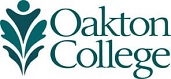 Oakton art museum to showcase 'energetic' works by Sedgwick Studio artists
(July 3, 2017) Oakton Community College's Koehnline Museum of Art, 1600 E. Golf Road, Des Plaines, will display works by past and present Sedgwick Studio artists July 6 through Sept. 15. The free exhibit, "The Sedgwick Studio: Sculpting Below the Train Station," features exhilarating sculptures spanning more than 50 years. The public is invited to an opening night reception from 5 to 8 p.m. July 6.
In 1976, a group of Chicago artists purchased the vacant electrical substation below the Chicago Transit Authority's (CTA) Sedgwick Brown Line station. The industrial building was turned into a buzzing workshop for sculptors, including a fabrication studio, neon lab and public exhibition space. The Oakton exhibit will feature works by noted Sedgwick Studio artists Steven Urry, Jerry Peart, Paul Slepak, Dan Blue and Tom Scarff.  
Nathan Harpaz, museum manager and curator, says that viewing a sculpture is different from observing other art forms.
"In an encounter with sculptures, viewers gain inspiration, a foundation for aesthetics, tolerance and respect for artistic expression," he explains. "This is due to the fact that public spaces provide a unique venue for the interaction between this type of art and audiences."
The museum is open from 10 a.m. to 7 p.m., Monday through Thursday, through August. Beginning in September, the museum is open Monday through Friday, 10 a.m. to 6 p.m., and 11 a.m. to 4 p.m. on Saturday.
For more information, call 847-635-2633, or visit www.oakton.edu/museum.