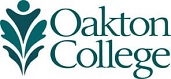 Oakton students travel to New Orleans for school spruce up
(July 25, 2017) Three Oakton Community College students and an alumnus—led by Service Learning Coordinator Karen Roth—are spending the week in New Orleans helping to beautify a school that's still recovering from Hurricane Katrina in 2005.
Aishat Mohammed of Evanston, Robin Dreifuss of Skokie and Samantha Heinz of Evanston, along with former Oakton student Artur Stasiek of Morton Grove, are joining Roth in Louisiana through July 30. In collaboration with Partnerships in Education & Service, an Illinois nonprofit organization, the volunteers are using their green thumbs to build raised gardens, trellises and child-sized benches in addition to preparing soil for seeds and seedlings at Akili Academy of New Orleans.
"The school is located in one of the most devastated areas from the hurricane," says Roth, a Northfield resident. "Due to the disaster, the soil is still too toxic for anything to grow. That's why we're planting the seeds in raised garden beds."
Akili Academy's garden will also have an Oakton "flavor," as more than 30 packets of seeds—including corn, beans, kale, squash, cabbage and zucchini–came courtesy of the college's community garden. Food from the garden will then be integrated into the academy's nutrition program. In addition, the early childhood education student volunteers are supplying a curriculum they developed to provide hands-on learning garden activities for youngsters.
"These lessons provide a blueprint in offering information such as introducing students to a garden, maintaining a garden and learning the scientific principles involved, especially photosynthesis," Roth says. "This curriculum will provide a great start for the teachers at Akili Academy, as the plans offer more than a year's worth of lessons."
Roth, who has helped Oakton students spearhead learning projects across the country over the last several years, sees this New Orleans venture as a special one.
"I'm especially excited about all the Oakton connections and also having students involved in the development of the garden," she explains. "Most times students aren't included in the designing and training of staff for service projects. In the end, this will provide a beautiful and unique place for students to visit and engage with nature."