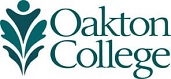 Terra Foundation awards Oakton $20,000 Art Design Chicago grant
(July 12, 2017)  Oakton Community College's Koehnline Museum of Art, 1600 E. Golf Road, Des Plaines, has received a prestigious $20,000 Terra Foundation for American Art project grant for its 2018 Art Design Chicago exhibition, "Sculpting a Chicago Artist - Richard Hunt and His Teachers: Nelli Bar and Egon Weiner."
"Over the years, the Koehnline Museum has produced significant exhibitions featuring Chicago artists and the Chicago art scene. This grant award is a great acknowledgement of the museum's work, and it reinforces our mission of advocating Midwest artists," said Nathan Harpaz, the museum's manager and curator.
Oakton received one of 33 new grants totaling approximately $2.5 million for Art Design Chicago projects given to 31 cultural organizations located in Chicago and beyond. "Sculpting a Chicago Artist" will be displayed at the museum July 12 – Sept. 14, 2018, highlighting the works of renowned Chicago sculptor Richard Hunt and the influence of his teachers at the Art Institute of Chicago—especially Bar and Weiner, who came to Chicago to escape Nazi persecution.
"As an institution dedicated to teaching and learning, it's appropriate to share these important works that illustrate the transforming power of education," Harpaz said. "The Koehnline Museum is pleased to provide Oakton students access to many important artistic pieces, whether from Chicago artists or from around the world, helping them become more culturally competent and better citizens."
Hunt, an African American from Chicago's South Side, is one of the city's most prominent sculptors, with more than 125 works on public display.  He was appointed by former U.S. President Lyndon Johnson as one of the first artists on the governing board of the National Endowment for the Arts. Hunt received the lifetime achievement award from the International Sculpture Center in 2009.
Art Design Chicago is a year-long initiative in 2018 to explore the breadth of Chicago's role as a catalyst and incubator for innovations in art and design through more than 25 exhibitions, hundreds of public programs, as well as scholarly publications and a four-part documentary. More than 40 cultural organizations throughout Chicago have partnered to develop projects for Art Design Chicago, covering the period between the Great Chicago Fire in 1871 and the turn of the 21st century.
"We are honored and excited by the scholarly quality, depth, and innovative spirit of our partners' proposals and the enthusiasm with which so many organizations highlight the dynamic, yet lesser-known, narratives of Chicago," said Terra Foundation President and CEO Elizabeth Glassman.
Since 1978, the Chicago-based Terra Foundation has been one of the leading foundations focused on the historical art of the United States, committed to fostering exploration, understanding and enjoyment of American art among national and international audiences. To further cross-cultural dialogue on American art, the foundation supports and collaborates on innovative exhibitions, research and educational programs. Implicit in such activities is the belief that art has the potential both to distinguish cultures and to unite them.
For more information about the grant or the Koehnline Museum of Art, call 847-635-2633 or visit www.oakton.edu/museum.