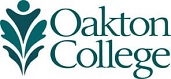 Oakton Community College reaches 7,000 Facebook likes
(Aug. 18, 2017) Oakton Community College (@OaktonCommunityCollege) reached the 7,000 "likes" milestone on Facebook on Friday, Aug. 18, less than a year after reaching the 6,000 mark.
The milestone was in line with a target to reach 7,000 likes by the start of the fall semester set by the College Relations Department, which is a part of the Division of Technology and Data Analytics. Fall classes begin Monday, Aug. 21.
Oakton's Facebook page likes have increased by 3,000 in just more than two years. The page had 4,000 likes in June 2015 and reached 6,000 likes in September 2016.
"Social media is one of the key tools for Oakton to build community among current and prospective students, faculty and residents in our district," said Oakton Director of College Relations Paul Palian. "Building community is a key part of the college's strategic plan. Over the past two years, the team has worked hard to make our social media more relevant and to increase engagement among students, the college and beyond campus into the community."
Oakton's fans are 57 percent female and 42 percent male, and 63 percent of fans are between the ages of 18 and 34. Twenty-eight percent of Oakton's fans reside in Chicago, and 25 percent reside Des Plaines, Skokie, Evanston, Glenview and Niles. The college's Facebook fans hail from 44 different countries besides the U.S., and much like the diverse district Oakton serves, its fans are represented by 45 different native languages.
"We are pleased with and celebrate this Facebook milestone," Palian added. "But we also know there is much work to do in growing our other social media properties and making the community more aware of the convenience and affordability of an Oakton education and the wide range of opportunities for students of all ages to improve their lives through education."