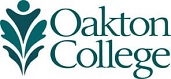 Sept. 14 "Oakton's Finest: Art for Education's Sake" to benefit Educational Foundation
(Aug. 23, 2017) The Oakton Community College Educational Foundation will host its "Oakton's finest: Art for Education's Sake" benefit art sale with live and silent auctions of artwork produced by local artists, students and faculty at 6 p.m. Thursday, Sept. 14, at the Acorn Rooms Lobby, 7701 N. Lincoln Avenue, Skokie.
"It's sure to be a fun night for a great cause," Oakton Educational Foundation Board President President Howard Singer says. "Thank you in advance to all the artists and donors for their support of our organization as we empower Oakton students with the financial ability to go to college."
The foundation is seeking art donations on all types of media. Artwork may be dropped off by appointment at the Koehnline Museum of Art, Oakton Community College, 1600 E. Golf Road, Des Plaines. Call 847-635-2633 to arrange for a date and time for drop-off. Please print the artist name, phone number, title of work, year completed, medium and estimated value on the back of the artwork. The deadline for submission is Thursday, Aug. 31.
"We are excited to host this first-time event at our Skokie campus and to hallmark the art of not only our students but our generous donors," says Annual Support Committee Chair Alyse Burman, noting her desire to make the event an annual tradition. "It's heart-warming to see our students and the community use art as a way to help students in need."
The Sept. 14 reception includes tours of Oakton's art collection housed at the Skokie site in addition to live music, food and beverages. Advance tickets are available through Friday, Sept. 1, for $35 for general admission and $10 for students by purchasing online at www.oakton.edu/giving or by calling 847-635-1893. Tickets are $40 at the door. All proceeds support the Oakton Educational Foundation Annual Fund.
"Students are at the center of Oakton's values, and we appreciate the generosity of the Educational Foundation and its donors in helping provide access to a quality education for our students of need," President Joianne Smith says. "Foundation support is critical to our success efforts."
The Oakton Educational Foundation supports the mission and vision of the college by raising funds in support of student scholarships, academic programs, teaching excellence and capital improvements that enhance the quality of education at Oakton. In May, the foundation approved the disbursement of more than $1.3 million in funding to cover scholarships and grants for fiscal year 2018, which runs from July 1, 2017, to June 30, 2018.
For more information about "Oakton's Finest: Art for Education's Sake" or the Oakton Educational Foundation, email foundation@oakton.edu.