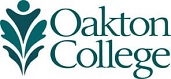 Grammy-winning guitarist to conduct free workshops at Oakton Sept. 15-16
(Aug. 28, 2017) Internationally acclaimed musicians will perform and demonstrate string- bending sorcery at the Oakton Community College Guitar Festival on Friday, Sept. 15, and Saturday, Sept. 16, at Oakton's Studio One Theater, 1600 E. Golf Road, Des Plaines.
The celebration kicks off with a free technique workshop by two-time Grammy winner Laurence Juber at 2 p.m. Juber, the former lead guitarist for Paul McCartney and Wings, has more than 20 solo albums to his credit.
The first day of the festival ends with a concert featuring David Onderdonk and Erich Lugosch at 8 p.m. Onderdonk has been a professional guitarist in Chicago for more than 30 years, touring and recording with Fred Simon, Marlene Rosenberg, Fareed Haque, Kurt Elling, Terry Callier and others. Lugosch is a national fingerpicking champion who has also performed at guitar festivals in Italy, England and Scotland.
Tickets for Friday evening's concert are $8 for general admission and $5 for students and seniors.
Day two of Oakton's guitar festival continues with a series of free workshops. The first starts at 10 a.m., led by Juber. John Knowles—an inductee of the National Thumb Picker's Hall of Fame who has also worked with noted guitarists including Chet Atkins, Jerry Reed and Lenny Breau—provides insight into his guitar mastery at noon. Onderdonk displays his talents at 2 p.m., and the workshop closes at 4 p.m. with a demonstration by Lugosch.
The celebration of guitar virtuosity concludes with a Saturday evening concert featuring Knowles and Juber at 8 p.m. Tickets are $8 for general admission and $5 for students and seniors.
"Oakton's festival is a wonderful mesh of faculty, local artists and professional talent," says Chair of Performing Arts John Frisco, professor of speech and theater. "Over the two days, the community can mingle with our renowned faculty, get to know some of our local artists and attend free workshops with top professional guitarists. Whether you love to listen to great music or want lessons from some of music's top performers, this festival has something for everyone."
For more information or to order tickets, visit www.oakton/edu/showtime.