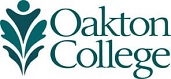 Audition for Oakton's production of "Nickel and Dimed" Aug. 29-30
(Aug. 8, 2017) Actors are needed to bring a comic, real-life tragicomedy to the stage. Open call auditions for Oakton Community College's staged-reading of "Nickel and Dimed" will take place 6-9 p.m., Tuesday and Wednesday, Aug. 29-30, at the college's Studio One Theater, 1600 E. Golf Road, Des Plaines.
The director is seeking five female-identified actors and one male-identified actor. People of all ethnic and racial backgrounds, as well as actors with disabilities, or who are LGBTQ or gender non-conforming are encouraged to audition for this production.
The play is based on Barbara Ehrenreich's best-selling nonfiction book "Nickel and Dimed" that focuses on the author's experience as a middle-aged, middle-class woman who leaves her comfortable life and tries to survive on minimum wage in America. Her odyssey is vivid, witty and dotted with enduring characters who gallantly survive despite life's struggles.
Performances are scheduled Sept. 23-24. For more information, call 847 635 1897.