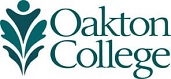 Audition for Oakton's Six Piano Ensemble Sept. 12-13
(Aug. 25, 2017) Be part of a unique musical experience as a member of the Oakton Six Piano Ensemble. Auditions for this internationally acclaimed group will be held Tuesday, Sept. 12, and Wednesday, Sept. 13, from 7-9 p.m., at the college's Des Plaines campus, 1600 E. Golf Road, Room 1360.
The ensemble performs classical, ragtime, jazz and contemporary music arranged for six pianos. Interested pianists may play a prepared piece, but music will be provided.
Founded by Glenna Sprague, professor and coordinator of music at Oakton, the ensemble has appeared at prestigious venues across the world, from Scotland to Austria. Locally, the group has played at the Chicago Civic Opera House, The Harold Washington Library Series, The Steinway Piano Community Concert Series and Navy Pier. Critics hail the group as "extraordinary," "unique" and a "true musical experience performance.
For more information contact Sprague at gsprague@oakton.edu or 847.635.1905.