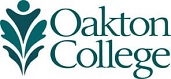 Oakton volleyball "setting up" nicely for 2017 season
(Aug. 17, 2017) Having a healthy team captain to start the season will set the tone for a successful 2017 campaign, according to Vince Miranda, head volleyball coach at Oakton.
Last season, setter Mandy Aragon (Skokie, Niles North High School) missed considerable time because of an ankle injury, which caused the Owls to literally get off on the wrong foot. With his key player back at full strength, Miranda anticipates the Owls to be strong coming out of the starting gate.
"Having Mandy starting the season at full strength will help the team with consistency and confidence on the team is way up" Miranda says. "The setter is like the quarterback in football. Mandy runs the court with her play calling. With her back at 100 percent, it makes a tremendous difference as our offensive attack runs smoothly with her on the court."
Aragon said she's excited to start the season playing instead of watching from the bench.
"It's much better to begin the year without having to wear a brace," she says. "I've tested my ankle out several times and there've been no problems. I'm back to being explosive to setting up all the balls I touch. The more comfortable I feel, the more fluid my game will be. I can't wait for this season to begin and see how competitive we can be."
Miranda is excited about the season with the return of Meg Stangel (Park Ridge, Willows Academy), a 6-foot standout middle hitter. Last season, she led the team with 56 solo blocks, which ranked her in the top 20 in National Junior College Athletic Association Division II. The Owls also bring back experience in the return of outside hitters Lizete Chavez (Chicago, Lakeview High School) and Anais Deac, a Chicago resident who was homeschooled.
In addition, Miranda is optimistic about the 2017 season because Chicago of team height.
"Meg is our tallest player, but we also have four players who are at least 5-foot-10 inches tall," says Miranda. "More height only makes it easier for us to be more efficiently offensively."
Those players include right-side hitter Yngrid Philippe (Evanston, Evanston Township High School), middle blocker Lillian Stipetic (Des Plaines, Maine West High School), outside hitter Elmina Alic (Skokie, Niles West High School) and setter Alena Alwar (Glenview, Glenbrook South High School).
"Yngrid will be a key offensive component on our right side and will help versify our attacking style," Miranda elaborates. "Lillian's forte is blocking and excited to see what she can do defensively. Elmina brings aggressiveness to the net as an attacker and Alena is one of our more aggressive players at the net."
Miranda is also excited about the potential of middle blocker/outside hitter Holly Lindberg (Niles, Maine East High School).
"She has a lot of energy on the court but has a possible stress fracture and might not be starting at the beginning of the season," he says.
With his talented squad, Miranda says that the Owls will be able to compete with Illinois Skyway Collegiate Conference (ISCC) powerhouses such as Waubonsee Community College and McHenry County College.
"There's tough competition in the ISCC," Miranda says. "We expect a lot of good matches, and we'll be battling to win. Nothing will be easy for us, but one thing is for sure: we will be one of the most disciplined teams."
The Owls open the season Aug. 24 when they host Joliet Junior College.
"Playing at home is a great way to start the season and I'm so pumped to see what we can accomplish this year," he says.