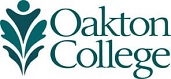 Oakton's Skokie campus to host free showing of 'Wonder Woman' Oct. 12
(Oct. 5, 2017) Bring your lawn chairs and blankets and enjoy a free outdoor viewing of the summer blockbuster "Wonder Woman" at 6:45 p.m. Thursday, Oct.12, at Oakton Community College, 7701 N. Lincoln Ave., Skokie.
Prior to the movie, which will be shown on a 25-foot outdoor screen, enjoy a dance performance by members of Oakton's Hispanic Club to celebrate National Hispanic Heritage Month. Evanston's Amanecer Taco Shop also will be on hand selling authentic Texas-style breakfast tacos and other delicious items.
All festivities will take place at the back courtyard. The event, sponsored by Oakton's Skokie Events Team, will move indoors in case of inclement weather.
"This is a great chance for the public to come check out their local community college and enjoy free entertainment in a safe environment," says Student Life Assistant Princess Escudero. "Oakton is always looking for ways to give back to the community. This is a unique chance for people to catch a great movie and also learn more about Hispanic culture."
For more information, call 847.635.1443.