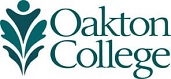 Oakton's International Education Week focuses on the rise of nationalism
(Nov. 8, 2017) Highlighted by expert speakers in the areas of immigration, refugees and nonviolence training, Oakton Community College's International Education Week activities, Nov. 13-16, offer free learning opportunities through discussions of lectures and films as well as a study abroad fair. Events are open to the public and take place at Oakton's campuses in Des Plaines, 1600 E. Golf Road, and Skokie, 7701 N. Lincoln Ave.
"At Oakton, we are focused on supporting students to become ethical, global citizens, as well as creating an open, safe, inclusive environment for all students to grow and learn," says Oakton's Global Studies Coordinator Katherine Schuster, Ph.D. "This year's International Education Week topic opens a critical space for discussions that, though challenging, are necessary at this point in our country and in the world at large."
With the planet – from Brexit to Beitbart – experiencing the re-emergence of xenophobic autonomy, this year's International Education Week theme is "Xenophobic Nationalism: Its Rise and the Crisis of Neo-Liberalism."
Lilia Monzó, Ph.D., associate professor in the College of Education at Chapman University, will serve as keynote speaker. Monzó will kick off the week's presentations with her lecture, "Challenging Anti-Immigration and White Nationalism and Ushering in a New Era of Activism," at 9:30 a.m. Monday, Nov. 13, in Room 1606, at the Des Plaines campus.
Monzó's research concentrates on the educational and sociopolitical contexts impacting Latino communities in the United States and Latin America. Her work has appeared in publications such as "Policy Futures in Education," "Journal of Critical Education Policy Studies" and "Anthropology and Education Quarterly."
The week will also feature New Americans Democracy Project and Youth Engagement Manager Celina Villanueva of the Illinois Coalition for Immigrant and Refugee Rights. She will deliver the talk, "Whose America Is This? A Latina Perspective on the Rise of Xenophobic Nationalism," at 11 a.m. Monday, Nov. 13, at Oakton's Des Plaines campus, Room 1606.
Ben Johnson, Ph.D., associate professor of history at Loyola University Chicago, will also present "The Dark Side of American Environmentalism: Were Early Wilderness Advocates White Supremacists?" at 12:30 p.m. Monday, Nov. 13, at Oakton's Des Plaines campus (Room 1606). The author of "Escaping the Dark, Gray City: Fear and Hope in Progressive-Era Conservation," Johsnson's research also examines the social and political history of American environmentalism.
Activities also include the screening and discussion of the "Harvest of Empire: A History of Latinos in America," a documentary focusing on the events and actions that led millions of Latinos to leave their homeland and move to the United States.
A complete schedule of Oakton's International Education Week events is available online at www.oakton.edu/globalstudies.
International Education Week is an initiative by the U.S. Department of State's Bureau of Educational and Cultural Affairs and the U.S. Department of Education, and is sponsored at the college by Oakton's Global Studies Program, with support from Oakton's Educational Foundation.
For more information, contact Katherine Schuster at 847.376.7118 or schuster@oakton.edu.