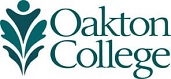 Learn steps to financial success at Oakton Nov. 30 business author event
(Nov. 16, 2017) Learn about fiscal responsibility and how get on the road to financial independence from best-selling author Cheryl D. Broussard at 6 p.m. Thursday, Nov. 30, in Room 1610, Oakton Community College, 1600 E. Golf Road, Des Plaines.
Broussard—a registered financial advisor, former investment company CEO and author of 13 books—will present a 'wealth' of great money management and investment ideas, including how to determine net worth, how to develop a budget, setting financial goals, investing, planning for retirement as well as how to get out of debt and stay out.
"Cheryl Broussard is one of the most accomplished speakers we have had in the Oakton Business series," says Tom Byrne, Oakton business lecturer. "Her presentation is filled with actionable ideas that can help anyone get a better handle on what to do with their money as well as how to make more of it."
Broussard is the former director of Broussard & Douglas, Inc., where she managed more than $75 million in funds. She has written, co-produced and hosted TV shows, including "Ebony Money Power" and "Real Estate Wealth Bootcamp," in addition to hosting the "Mind Your Money" radio program, sponsored by Bank of America. Broussard is a Washington Post best-selling author of "Sister CEO" and "The Black Woman's Guide to Financial Independence."
The Business Book Author Series is sponsored by the Oakton Business Department with generous support from the Oakton Educational Foundation. The series continues Thursday, Jan. 25, as marketing and branding expert Tim Caulkins provides insights about "Super Bowl Advertising." For additional information about the series, email Byrne at tbyrne@oakton.edu.