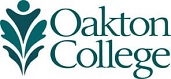 Oakton to host Hour of Code for high school students Dec. 9
(Nov. 29, 2017) Oakton Community College's Division of Mathematics, Engineering and Computer Science invites local high school students to attend an Hour of Code, an annual global movement to expose participants to the wonders and creativity of computer coding. Students are welcome to attend the free event from 10 a.m. to 12:15 p.m. Saturday, Dec. 9, at Oakton's Des Plaines campus, 1600 E. Golf Road, Room 1625. To date, more than 460 million people have participated worldwide in this yearly event.
"Like other STEM fields, computer science is challenged to attract the next generation of programmers who can help meet the needs of future users," Oakton Dean of Mathematics, Engineering and Computer Science Bob Sompolski says. "One of the goals of the Hour of Code project is to introduce younger students to the field in the hopes that they will see the career opportunities that are available for their future. For those students in schools that do not teach computer programming this is a wonderful opportunity for them to understand the development strategies of the software tools that play prevalent roles in our lives."
Computer science experience is in high demand, with the U.S. Bureau of Labor Statistics forecasting that there will be one million more computing jobs than students in 2020. Computer programming jobs are also growing at twice the rate of the national average.
Oakton's computer labs will be open from 10:45 to 11:145 a.m. for the event. The labs will remain open for another half hour for Q&A and more coding fun with Oakton computer science faculty.
For more information, contact Ivan Temesvari at itemesva@oakton.edu or visit www.hourofcode.com.