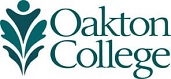 Oakton's art department to sparkle at "ID Show"
(Nov. 2, 2017) Oakton's talented art faculty members will display some of their finest work starting Thursday, Nov. 2, at "ID Show 2017," a free exhibition open to the public at Oakton Community College's Koehnline Museum of Art, 1600 E. Golf Road, Des Plaines. On opening night, the public is invited to meet the artists at a free reception with refreshments, from 5 to 8 p.m. The exhibition runs through Wednesday, Nov. 22.
The display features distinctive paintings, photography, ceramics, and digital art. Included in this year's show are works by: Jeremi Bialowas, Greg Britton, Charlie Cho, Sun H. Choi, Cynthia Crampton, Barbara Diener, Kevin Foy, Brian Franczyk, Kristin Haas, William Jamieson, Vesna Jovanovic, Moritz Kellerman, Judy Langston, Angelo Mantas, Mark Palmeri, Teresa Parod, Lou Pierozzi, Jill King-Wynn, Jody Lepinot, Erick Rohn and Sharon Swidler.
"This is a perfect opportunity to highlight the works of our gifted instructors and for the public to see many one-of-a-kind pieces they wouldn't see elsewhere," said Nathan Harpaz, curator and manager of the Koehnline Museum of Art.
The Koehnline Museum of Art is open Monday through Friday, 10 a.m. to 6 p.m., and Saturday, 11 a.m. to 4 p.m.
For more details, call 847-635-2633, or visit www.oakton.edu/museum.