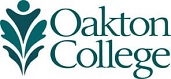 Oakton to screen documentary 'The Mask You Live in' Nov. 14-15
(Nov. 13, 2017) Examine how America's cultural definition of masculinity is affecting boys, men and society at large during free screenings of the documentary "The Mask You Live in" at Oakton Community College. Presented by Women's and Gender Studies at Oakton and the Oakton chapter of American Association of Women in Community Colleges (AAWCC), viewings are scheduled Tuesday, Nov.14, in Room 1610, at Oakton's Des Plaines campus, 1600 E. Golf Road, and Wednesday, Nov. 15, in Room A152, at the Skokie campus, 7701 N. Lincoln Ave. Screenings begin at 6:30 p.m. and followed by facilitated discussions.
"This is an important film as it examines young men growing up in society who are exposed to mixed signals about what society expects males to be," says Kathleen Carot, WGS coordinator. "The documentary displays how images of 'toxic masculinity' can lead to aggression in males and limits their potential as humans. I hope people walk away with the knowledge that these displays can degrade women and lead men to resolve conflicts through violence."
The documentary by award-winning director Jennifer Siebel Newson premiered at the 2015 Sundance Film Festival and follows boys and young men as they struggle to stay true to themselves while negotiating a narrow definition of masculinity. Onscreen interviews include boys who are bullied, boys who feel the need to prove their masculinity through sports and some who turn to drugs to numb the pain of not living up to the proposed image of manhood.
The screenings include refreshments and are funded by a generous grant from the Oakton Educational Foundation. For more information, contact Kathleen Carot at 847-376-7061 or wgs@oakton.edu.