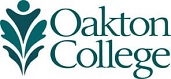 Oakton to host entertaining night of improvisational comedy Dec. 9
(Nov. 30, 2017) Get ready for side-splitting laughter when Oakton Community College's student improvisation group, OMG Improv, takes the stage at 8 p.m. Saturday, Dec. 9, at Studio One, 1600 E. Golf Road, Des Plaines.
OMG Improv, founded by Second City Conservatory graduate David Nadolski in 2011, features frequent performers at some of Chicago's most popular comedy venues and bases its skits on suggestions from the audience.
"This is the strongest, most creative and funniest group of performers we've had in our six-year history," says Nadolski, also an Oakton speech lecturer. "Improv is one of the hardest forms of entertainment, as performers have to prepare a comedic scene on the spot. Audiences will be thoroughly entertained by our group's chemistry and ingenuity."
General admission tickets may be purchased for $10 at www.oakton.edu/tickets or by phone at 847.635.1900.