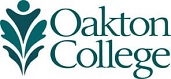 Conversion therapy survivor, activist Samuel Brinton to speak at Oakton Nov. 16
(Nov. 13, 2017) Oakton Community College's College Program Board and Oakton Pride Club will host a talk by LGBTQ activist Samuel Brinton at 11:30 a.m. Thursday, Nov. 16, in the Student Center, 1600 E. Golf Road, Des Plaines.
Brinton, a nuclear engineer at Massachusetts Institute of Technology (MIT), is a survivor and ardent opponent of conversion therapy, which is aimed at changing a person's sexual orientation or gender identity. The Kansas native travels across the country to share stories about his experiences and promote legislation against conversion therapy practices.
"As the community's college, it's important for Oakton to host these critical conversations about topics that can be hard to confront," says Amy Finkenbine, staff advisor for the Oakton Pride Club. "Forty-one states still allow conversion therapy to be used on young LGBTQ people, and Sam will share firsthand how scary that is. We're very excited to have him lead this conversation with our students."
Brinton has spoken at the United Nations, Google headquarters and Congress and has been featured in Time, MSNBC, Huffington Post, Washington Post, The Guardian, New York Daily News and others.
"I am living proof that what conversion therapy can destroy, self-acceptance can save," Brinton says.
Last December, Brinton helped launch 50 Bills-50 States, a grassroots campaign with a goal that "every single state in the country submits a bill to protect LGBT youth from conversion therapy" in 2017, according to its website, thetrevorproject.org.
The Oakton Pride Club seeks to celebrate and promote diversity throughout campus while providing personal and social support to LGBTQ students on campus. The club works to unite the community through education and dialogue. For more information, contact Oakton Pride Club Advisor Amy Finkenbine at 847.635.1402 or afinkenb@oakton.edu.