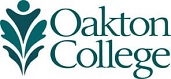 Spring Registration Begins Wednesday, Nov. 15
(Nov. 8, 2017) It's time to think about enrolling for the spring semester at Oakton Community College. Registration for spring credit courses begins at 8:30 a.m. Wednesday, Nov. 15. Sixteen-week classes begin Tuesday, Jan. 16, 2018.
Oakton is ranked No. 33 among the best values for community colleges in the nation according to ValueColleges.com, which surveyed 1,700 community colleges nationwide for graduation and transfer rates, mid-level salaries for graduates and actual costs of attendance, to rank each school by return on investment.
Oakton also ranks No. 15 in the nation for adult learners in terms of convenience, flexibility and affordability, according to Washington Monthly.
Oakton students spend about one-third of what they would to earn the same number of credits at traditional colleges or universities. According to a recent report prepared for the Illinois Community College Board, a 25-year-old Oakton graduate can expect an increase in lifetime earnings of approximately $724,000 more than someone with only a high school diploma—a 56 percent bump in total lifetime earnings as compared with someone not completing a community college program.
Spring credit class listings can be found online at www.oakton.edu, or in the spring 2018 class schedule, distributed within the district via mail or at Oakton's two campuses: 1600 E. Golf Road, Des Plaines, and 7701 N. Lincoln Avenue, Skokie. Registration for noncredit lifelong learning courses begins Monday, Nov. 13.
Registration is open at either campus in person Monday through Thursday, 8:30 a.m. - 6 p.m.; Friday, 8:30 a.m. - 5 p.m. (Closed Saturday and Sunday.) Students with a current application on file may register online at my.oakton.edu.
First-time prospective enrollees can apply at www.oakton.edu/apply. Contact the Student Recruitment and Outreach Office at 847.635.1835 to learn more. Scholarships and financial aid are available.
For more information about Oakton courses and programs or to discuss individual education and career goals, financial aid and scholarships, contact the Enrollment Center at 847.635.1700.