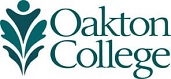 Oakton student veteran gives back to the community with powerful images of Vietnam Wall
(Nov. 6, 2017) Oakton Community College photography student and Vietnam veteran Les Durov of Des Plaines, who served in the U.S. Navy from 1969 to 1974, is helping others learn about the war through service learning activities at Oakton.
As part of an Oakton service project, Durov was a student documentarian for the Wall that Heals, a traveling half-size replica of the Vietnam Memorial in Washington, D.C. The reproduction was erected the last weekend in September at the Lake Memorial Pavilion in Des Plaines. Pictures he took at the wall will be part of an Oakton exhibition that will be on display Nov. 9-12 at the Des Plaines Public Library, 1501 Ellinwood Ave.
"History books are great," says Durov, who worked on the USS Midway aircraft carrier. "However, through this project I was able to capture images that people can relate to and learn about what happened in Vietnam. Through my photos, I tried to depict the feelings and emotions of people who visited the wall."
Durov says the replica of the wall stirred up a whirlwind of emotions, noting, "Viewing the wall brought back a lot of my feelings about the conflict. I have friends whose names are on the wall. It was a nice way to say goodbye to many of the people I served with in Vietnam. While it was sad, it helped bring a feeling of closure."
Oakton Professor of Art and Graphic Design Judy Langston helped coordinate the service project for her digital photography class. Her assignment required students to compile a photo documentary of activities related to the Wall that Heals.
"This was a great learning undertaking for Oakton students," Langston says. "Students had the opportunity to speak personally with veterans and understand more about a time of turmoil in our country's history. Students took more than 100 thoughtful and capturing images including veterans in front of the wall looking at the names of those who gave their life for their country."
Durov says the project was especially personal, as he alone took more than 200 images: "I wanted to get as many photos as possible. I wanted to document that not enough was done for veterans who came back from Vietnam. Servicemen who returned never got the respect they deserved and were actually spit on when they came home. These images will invoke different feelings for each viewer."
Durov is an avid photographer and has been taking pictures since he was 10 years old.
"I've always been playing with cameras as long as I can remember," he says. "I thought this Oakton service project was a wonderful way to sharpen my photography skills as well as to expose myself to self-learning."
While capturing images, Durov says there were plenty of opportunities for understanding more about what transpired in Vietnam.
"There were so many facts for people to learn at the Wall that Heals," he recalls. "Some people who served in Vietnam were as young as 14 and there are more than 58,000 names on the wall. Most of the veterans who perished were 18 years old or younger."