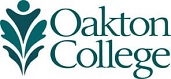 Enjoy holiday musical performances by Oakton ensembles Dec. 4
(Nov. 27, 2017) Oakton Community College's Guitar and String Ensembles will join forces for an evening of powerful musical performances with "If on a Winter's Night' at 8 p.m. Monday, Dec. 4, at the college's Footlik Theater, 1600 E. Golf Road.
Oakton's String Ensemble, directed by Daniel Golden, instructor of music and noted violist, will impress and surprise audiences with its six-string mastery and showmanship. The group will delight with performances of "Divertimento in F Major," an early symphony by a young Mozart, as well as excerpts from Handel's "Watermusik."
Oakton's Guitar Ensemble, led by Yale School of Music alumnus Tom Clippert, also a classical and jazz guitar instructor at Oakton, will feature guitarists of all styles celebrating the diversity of the instrument. The troupe will showcase original pieces by ensemble member Jim Kendros and also feature works by Bach.
Closing out the show, the ensembles will unite for a set of seasonal music including "Fantasia by Greensleeves," by Vaughn Williams, and Hanukkah songs. The musicians will also premiere new arrangements of the season by Gloria Estefan and Sting.
"The audience will be treated to a compelling evening of music," Golden says. "This collaboration of two ensembles showcases the works of Oakton's talented musicians as well as outstanding area guest artists and chamber performers."
A pre-concert "Take Note Conversation" will take attendees inside the music before "If on a Winter's Night" in Oakton's Performing Arts Center lobby. The discussion begins at 7:30 p.m. and provides background and insight on featured pieces.
General admission tickets are $5 and $3 for students and seniors. Call 847-635-1900 or purchase tickets online at www.oakton.edu/tickets.