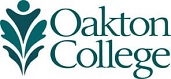 Oakton student organization to screen 'Zookeeper's Wife'
(Nov. 7, 2017) Join Oakton Community College's Hillel Club for a screening of "The Zookeeper's Wife," 5 - 8:30 p.m. on Monday, Nov. 13, in Room P103, 7701 N. Lincoln Avenue, Skokie.
A post-screening discussion will be led by Lillian Polus Gerstner, director of public programs at the Illinois Holocaust Museum.
"Gerstner has been a notable local educator on Holocaust-related topics and held her position as at the Holocaust Museum for over 25 years. We are honored to have her speak for us at Oakton," says Eileen Ehrlich, student president of Hillel Club.
The film takes place in 1939 occupied Warsaw as the Nazis invaded Poland and explores the lives of Antonina Zabinski and her husband, Dr. Jan Zabinski, who ran the Warsaw Zoo and used it as a sanctuary for people who were living in the ghettos.
Hillel coordinates social, political, cultural and educational activities on campus and in the Chicago area for Jewish students. For more information, contact Hillel Club Advisor Rose Novil at 847.376.7632 or rnovil@oakton.edu.