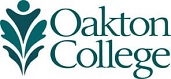 Mearsheimer examines threat of North Korea war at Feb. 16 Oakton Emeritus event
(Dec. 12, 2017) Is war with North Korea inevitable? Leading international relations expert and University of Chicago Professor John Mearsheimer, Ph.D., will explore the relationship between the U.S. and North Korea at a free Emeritus Program event from 11 a.m. to 12:30 p.m. Friday, Feb. 16, at Oakton Community College's Skokie campus, 7701 N. Lincoln Ave.
At age 33, North Korea supreme leader Kim Jong Un is the world's youngest head of state, assuming the post at age 26 upon the death of his father. His regime has developed its nuclear weapons and missile program, and now rocket tests are threatening neighboring countries and even the U.S. mainland.
U.S. President Donald Trump has called him "Rocket Man," and has made it clear he is willing to use military force. Neither side appears to be backing down or avoiding conflict.
"Having highly sought-after and nationally-recognized researchers as presenters in our program is extremely valuable and speaks directly to the quality experiences we are able to provide," notes Jesse Ivory, senior manager for business and community programs at Oakton. "Dr. Mearsheimer will provide in-depth analysis of this topic that you just can't get from the national news. It's great opportunity for attendees to hear from a renowned researcher about a timely topic."
Mearsheimer has published five books and written numerous journal, magazine and newspaper articles in publications such as "Foreign Affairs," the "London Review of Books," "New York Times," and "Los Angeles Times." The West Point graduate and former U.S. Air Force officer earned a Ph.D. from Cornell University.
Oakton's Emeritus program, which offers high-quality programming for adults 55 and older, is sponsoring the program with support from the Oakton Educational Foundation.
Seats are limited and reservations are required. For more information or to attend the event, visit www.emerituslecturespring.eventbrite.com or call 847.982.9888.