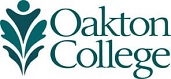 Oakton Offers Cutting-edge Accounting Technology Courses in 2018
(Dec. 12, 2017) Oakton Community College is offering several three-credit-hour online courses to train students in accounting technology. Online students can pay the in-district tuition rates regardless of where they live.  
"Accounting with Microsoft Excel" and "QuickBooks Certified User Preparation" will be offered both face-to-face and online in spring 2018, and a third course, "Cloud Accounting," will be added in fall 2018. The course in cloud accounting will include Google Sheets, Excel Online, QuickBooks Online and other cloud platforms.  The face-to-face sections give students the classroom experience, while the online sections include multiple instructor-prepared videos for each chapter to demonstrate the software. All sections offer weekly activities designed to develop skills.
According to the U.S. Bureau of Labor Statistics, employment of accountants and auditors is projected to grow 11 percent until 2024, faster than the average for all occupations.
Mark Gershman, CPA, is the instructor for the spring QuickBooks and Excel courses. Gershman was a corporate trainer for Oracle and Workday for 19 years before coming to Oakton.
Jay Cohen, CPA, is the instructor for the cloud accounting class that will begin in fall 2018.  Cohen, the chair of Oakton's Accounting Program, has been honored with multiple teaching awards, including the Illinois CPA Society's Outstanding Accounting Educator. He says accounting is a good skill to have, regardless of future goals.
"This background can help in many ways. Every entity needs accounting to maintain the books, develop annual reports, prepare tax returns, create budgets, and give input on all business decisions," Cohen says. "Managers with accounting backgrounds are in high demand because they are already trained in handling financial responsibilities. The addition of Oakton's accounting technology courses allows students to stay current with industry trends and offers skills to succeed in a range of careers using the latest tools and software."
The Oakton accounting curriculum offers a 63 credit hour A.A.S. degree program and four accounting certificates: a 20 credit hour certificate in accounting technology that leads to the certifications in QuickBooks and Excel; an 18 credit hour certificate in income tax preparation that leads to the IRS enrolled agent exam; a 42 credit hour certificate in accounting with combined study of accounting technology, income taxes, and general business; and a 36 credit hour professional accounting-CPA preparation certificate that leads to the national uniform CPA exam.
More information can be found online at www.oakton.edu/accounting or by contacting Jay Cohen at jcohen@oakton.edu or 847.376.7107.
Spring classes begin Tuesday, Jan. 16. Enrollment is now open. Visit oakton.edu/apply for registration information.