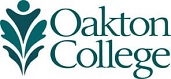 Support Oakton scholarships at annual Chicago Bar Association revue
(Dec. 22, 2017) Join Chicago's best legal minds as they sing, dance and perform comedy to benefit the Oakton Community College Educational Foundation at 7 p.m. Saturday, Jan 20, at the college's Footlik Theater, 1600 E. Golf Road, Des Plaines.
The Chicago Bar Association's 94th Annual Holiday Spirits Revue, "Much to Sue about Nothing," lampoons celebrities in politics, sports and show business. The benefit performance supports student scholarships at the college.
"This will definitely be a fun night for a great cause," Oakton Foundation President Howard Singer says. "Students are at the center of Oakton's values, and proceeds from this time-honored tradition will go toward providing them with access to quality education."
Tickets are $50 and include a post-performance reception. To reserve a seat, call the Educational Foundation at 847.635.1893 or visit www.oakton.edu/giving.