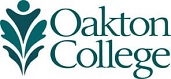 Oakton Ceramics Club raises more than $26,000 for local food pantries
(Dec. 7, 2017) Empty Bowls at Oakton Community College raised more than $26,000 for local food pantries by selling more than 1,300 ceramic pieces and completing silent auctions for larger, fine-art pieces.
Over the past 14 years, Empty Bowls at Oakton has raised more than $251,000 to fight hunger. Throughout the year, members of the Oakton Ceramics Club create works of ceramic art—bowls, cups and vases—to donate to the Empty Bowls fundraiser in the first week of December. Patrons of the event on Saturday, Dec. 2, purchased beautiful handmade pieces, enjoyed a hot bowl of soup and were entertained by the musical duo Patchouli.
"We are thrilled to have found a way to pursue our passion for ceramics while also being able to give something back to those in need in our community," said Sue Capillo, club president.  
The $26,529 raised at Empty Bowls at Oakton was divided and distributed among the following organizations: Des Plaines Self Help Closet and Food Pantry, New Trier Township Food Pantry, Niles Township Food Pantry, Northfield Township Food Pantry, Maine Township Food Pantry and Interfaith Action of Evanston.
It is estimated that one in seven families in America rely on food pantries for a substantial percent of their diet, according to a recent "USA Today" poll.
"We were really ecstatic with this year's turnout," said Oakton Chair of Art and Design Lou Pierozzi. "There were so many attendees that we ran out of bowls. At next year's event we plan on having even more pieces available for purchase."
Individuals of any age interested in taking a ceramics course or get involved by becoming a club member can visit www.oakton.edu, contact emptybowls@oakton.edu or call 847.635.1699.