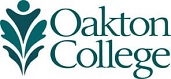 Audition for Oakton's "Powerless Gods" Jan. 17-18
(Dec. 21, 2017) Actors are needed to bring a thoughtful and timely staged reading examining urban education to life. Open call auditions for Oakton Community College's production of "Powerless Gods" are scheduled 6-9 p.m. Wednesday and Thursday, Jan. 17-18, at the college's Footlik Theater, 1600 E. Golf Road, Des Plaines.
The script calls for four black men, two black women, one white man, one white woman and an Asian-American woman. Cold readings and prepared monologues less than two minutes in length will be heard. No appointment is necessary.
A staged reading by Tina Fakhrid-Deen and directed by Veronda Carey, "Powerless Gods" entertains the heart by lighting the way toward hope, freedom and empowerment while tackling serious topics, including politics, class and identity.
Performances are scheduled March 1-11. For more information, call 847.635.1897.