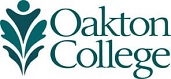 Top 10 of 2017: Grant Getters (10)
Oakton Community College garnered several prestigious grants during the calendar year. Oakton was one of just four community colleges nationally to earn a National Endowment for the Humanities (NEH) grant. The grant, worth $98,957 over 30 months, will fund "People, Place, and Purpose: Fostering an Understanding of a Complex World," an interdisciplinary collaboration to enhance the college's environmental studies concentration.
The grant will make possible the addition of two new courses to enhance Oakton's program that promotes the understanding of humanity's impact on the natural environment and how the natural environment influences human development. One of the new courses will allow students to participate in a 2.5-week filed seminar allowing them to camp across the United States to study environmental landmarks including Yellowstone National Park and the Beartooth Mountains. The grant also will fund a course that combines history and environmental literature that explores the narrative of people and places in North America.
Oakton's Koehnline Museum of Art received a prestigious $20,000 Terra Foundation for American Art project grant for its 2018 Art Design Chicago exhibition, "Sculpting a Chicago Artist - Richard Hunt and His Teachers: Nelli Bar and Egon Weiner."
The museum received one of 33 new grants totaling approximately $2.5 million for Art Design Chicago projects given to 31 cultural organizations located in Chicago and beyond. "Sculpting a Chicago Artist" will be displayed at Oakton July 12 – Sept. 14, 2018, highlighting the works of renowned Chicago sculptor Richard Hunt and the influence of his teachers at the Art Institute of Chicago—especially Bar and Weiner, who came to Chicago to escape Nazi persecution.
Art Design Chicago is a year-long initiative in 2018 to explore the breadth of Chicago's role as a catalyst and incubator for innovations in art and design.
Since 1978, the Chicago-based Terra Foundation has been one of the leading foundations focused on the historical art of the United States, committed to fostering exploration, understanding and enjoyment of American art among national and international audiences.