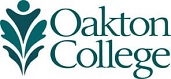 Top 10 of 2017: Oakton responds to Des Plaines River flood (2)
Despite an 11-day closure of its Des Plaines campus brought about by Des Plaines River flood, including five days of scheduled classes, Oakton Community College was able to end its summer semester as planned on July 27 due to creative use of alternative locations and technology.
More than 250 class sections were relocated to the college's Skokie location, where students were also able to use open labs.
The college utilized its Desire2Learn (D2L) learning environment to deliver student educational resources to students, including conducting office hours, use of lecture capture, and online quizzes.
Online textbook ancillaries such as labs, practice problems, and mastering were used to provide instruction. Oakton faculty also assigned alternative assessments that addressed course learning objectives.
"Oakton is a special community. It is through challenges like the flood that we come together and support one another and our students that we are at our best," said Oakton President Joianne Smith at the time. "We are resilient and we persisted, just like our students, during the great flood of 2017."