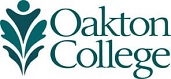 Top 10 of 2017: Community Service (4)
Throughout the year, the Oakton community actively engages in community service projects that involves approximately 500 students annually.
Members of the Oakton Community College Students for Global Health and Sustainability (SGHS) organization traveled to St. Paul, Minnesota, in May to conduct a women's health weekend at the Women of Nations shelter. The SGHS assisted in providing culturally-specific emergency services and support to those who experienced trauma from domestic violence and sexual assault.
Training Specialist Cynthia Townsend and Sociology Lecturer Cheryl Thayer were part of an eight-person Haiti Youth Project (HYP) humanitarian trip to Gonaïves, Haiti, in June. Townsend, the group leader, and Thayer oversaw a project to expand the arts to students at the Eden School, located two hours north of the capital of Port-au-Prince.
Oakton's Habitat for Humanity Chapter Advisor Marvin Bornschlegl, volunteered in Habitat's 34th Jimmy and Rosalynn Carter Work Project in July, in Winnipeg, Manitoba. The undertaking was part of Habitat's celebration of Canada's 150th anniversary by building 150 homes in the Great White North.
In September, students, staff and faculty donated their time by engaging in the college's annual day of service to help various local nonprofits. Volunteers assisted organizations such as the Salvation Army and Historic Methodist CampGround in Des Plaines, in addition to the Emily Oaks Nature Center in Skokie. Oakton's day of service also encompassed providing aid for the homeless and gardening and restoring ecological areas. As part of the day of service, photography students also provided documentation for the Wall that Heals, a traveling half-size replica of the Vietnam Memorial in Washington, D.C. The reproduction was erected at the Lake Memorial Pavilion in Des Plaines. Powerful images taken at the wall were part of an Oakton exhibition that was displayed in November at the Des Plaines Public Library,
For the first time, the college hosted the Halloween Games. The collaborative event was sponsored by the Oakton Police, Skokie Events Team, Office of Administrative Affairs, College Program Board, Andale at Oakton, Student Government Association, Office of Student Life and the Division of Business and Career Technologies support staff. More than 200 people participated in activities that including spooky events and trick-or-treating.
Also, the college hosted events open to the public to enhance professional development. In February, Oakton's Workforce Solutions sponsored a small business expo for local start-ups and established businesses that included guest speakers and workshops from industry experts regarding marketing, operations and home-based businesses. And in October, Oakton joined forces with U.S. Representatives Brad Schneider and Jan Schakowsky, National Able Network and the Illinois Department of Employment Security (IDES) for a health care hiring event. The employment session featured more than 30 companies with career openings in positions at health care providers, including hospitals, nursing homes, assisted-living, hospice providers, pharmacies and pharmaceutical companies.