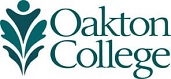 Top 10 of 2017: College Accolades (6)
Oakton Community College garnered numerous accolades and received national recognition for excellence in 2017.
For the second-straight year, Oakton was rated the best community college in Illinois for adult learners, ranking No. 17 in the nation on the list of the best two-year colleges for adult learners by "Washington Monthly."
The college was selected as a Military Friendly School once again, an elite designation for institutions going above and beyond for those who serve or have served in the U.S. armed forces.  
Demonstrating the college's commitment to online learning, Oakton earned two 2017 Online Learning Consortium Digital Learning Innovation Awards (DLI) for advancing undergraduate student success through the adoption of digital courseware. Oakton's biology and mathematics departments have each received a $10,000 Digital Learning Innovation Award after being selected from among 60 submissions in year two of the Online Learning Consortium's (OLC) DLI Award competition.
The mathematics department received the award in recognition of the extensive course redesign of the "ROADMath" developmental math program using the Emporium Model in partnership with Pearson's MyMathLab. The biology department implemented BioBeyond, an adaptive digital textbook program, in fall 2016, thanks to a grant from Inspark/Smart Sparrow. Initial results in course sections using BioBeyond indicate that student success increased 12 percent in spring 2017.
Oakton was also acknowledged for 'getting it right' for its hiring practices in senior leadership positions. The college was among 11 institutions recognized by the College and University Professional Association for Human Resources (CUPA-HR) for diversity and equity in leadership positions.
CUPA-HR's latest research, which compared institutions' performance over several years in terms of representation and pay equity for women and minority administrators, cited Oakton as one of 11 top-performing institutions in all areas, sustaining equitable pay and representation for both minorities and women over the past 16 years. The research ranked institutions based on four factors—women's pay equity, minority pay equity, women's representation and minority representation—from CUPA-HR's "Administrators in Higher Ed Salary Survey."
Individually, many Oakton professionals were recognized for outstanding achievements. Vice President for Student Affairs Karl Brooks, Ed.D., earned the National Association of Student Personnel Administrators (NASPA) Community College Professional Award at the NASPA Annual Conference in San Antonio, March 11-15. The award is presented to an individual who demonstrates leadership and a commitment to NASPA and/or the profession in relation to community colleges.
Mum Martens, former chief human resources officer, was recognized with the national American Association for Women in Community Colleges (AAWCC) 40 Under 40 Award at the American Association of Community Colleges Annual Conference in New Orleans, April 24-25.  
In June, Trustee Emeritus Jody Wadhwa was awarded the Illinois Community College Trustees Association's highest honor—Honorary Member—at the organization's annual convention in Normal, Ill. The designation is reserved for individuals who have established the highest standard of service and have benefitted the entire Illinois community college system.
Former Performance Arts Technical Director Anthony Churchill earned a Joseph Jefferson "Jeff" Award for projection design at the 44th Annual Non-Equity Jeff Awards at the Athenaeum Theatre in June. Churchill designed the set and projections for the Stage Left Theatre production of "The Body of an American," which ran for two months at Theater Wit in Chicago.