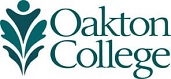 Top 10 of 2017: Foundation Support (7)
The Oakton Community College Educational Foundation approved record funding to cover scholarships and grants for fiscal year 2018, which runs from July 1, 2017 to June 30, 2018.
The general fund allocation of $675,000 was the largest the foundation had ever provided. An additional $200,000 was designated for foundation scholarships, including $100,000 for scholarships to incoming high school seniors, which covers eligible students for as many as two years. The foundation designated $225,000 for projects for Oakton faculty and staff initiatives as well.
The foundation hoped to top the $1 million infusion it provided in 2016 because of the positive effect the funding had on student persistence. Fall to spring persistence across the population of students who received funding was 87 percent compared to 78 percent for Oakton's entire MAP-eligible student population.  
"Oakton is appreciative of the support it has received from the Educational Foundation," President Joianne Smith says, noting the importance of funding as the college attends to the commitments made in its new strategic plan adopted in March. "The investment we are making in our students is paying off in terms of student outcomes, and the foundation support is critical as we work to continue to improve outcomes for all students."
At the beginning of 2017, Rivers Casino made a major contribution of $75,000 with $25,000 for a naming in the Student Center, and $50,000 for student scholarships. The Board of Trustees of Niles Township contributed a check for $46,500 to the Oakton Community College Educational Foundation to support scholarships for students from Niles Township for the 2017-2018 school year and renewed its commitment for 2018-2019 by donating $45,994 for the coming school year.
The Educational Foundation hosted several events to help raise additional funds to help defray the costs for students including: "Oakton's Finest: Art for Education's Sake," a benefit art sale with live and silent auctions of artwork produced by local artists, students and faculty who donated their talents and work.  In addition to the annual Bar Association Revue and Alumni Trivia Night fundraisers, the foundation's first-ever Giving Tuesday event Nov. 28 raised more than $10,000.  
The year of extraordinary giving was celebrated on Saturday, Nov. 4, when the Oakton Education Foundation hosted its Donor and Scholar Recognition Brunch at the Des Plaines campus. President Joianne Smith recognized 10 new scholarships awarded for 2017-2018. Of the $1.3 million earmarked for the fiscal year, the foundation was able to return $375,000 to the endowment when the state finally came through with funding to cover MAP grants.