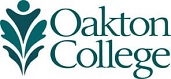 Top 10 of 2017: Alumni Success (8)
For the first time, Oakton Community College recognized five alumni—Marc Hornstein, Felicia Kurkowski, Marc Menet, Steven Swanson and Susan Trieschmann—with Distinguished Alumni Awards in May. Presented by the Oakton Educational Foundation and Office of Alumni Relations, the awards recognize former Oakton students who excelled professionally and provided inspirational service to their communities.
Hornstein earned an associate of applied science in law enforcement in 1991 and is now the deputy chief of the Winnetka Police Department, where he has worked with residents, schools and businesses to improve safety throughout the community since 1993. He earned a bachelor's degree in criminal justice from the Northwestern University School of Police Staff and Command, and a master's degree from Lewis University.
Kurkowski earned an associate of arts in liberal arts in 1990. She went on to earn her bachelor's degree from Northern Illinois University and a nonprofit management and leadership certificate from Northwestern University's Kellogg School of Management. She is director of project development at Pathways.org, where she has created and conducted more than 100 in-service programs for pediatric and family medicine residents and nurse practitioners since joining the organization in 1989.
Menet is a renowned cinematographer and DePaul University adjunct faculty member who earned an AA degree in liberal arts from Oakton in 2000.  He went on to earn his bachelor's degree in cinematography and film/video production at Columbia College and master of fine arts degree in digital cinema from DePaul. The Chicago resident's work has appeared in film festivals around the world and on National Geographic, Showtime, PBS, History Channel, Discovery, Fox, Fox Sports, VH1, Weather Channel, NBC and others.
Swanson is the dean of the University of Wisconsin-Madison's School of Pharmacy. After completing general education and science courses at Oakton, he earned his bachelor's degree in biology from Loyola University of Chicago and his doctorate in pharmacognosy at the University of Illinois at Chicago. He has also served as a member of the National Institutes of Health Chemo-Dietary Prevention Study Section and as a scientific reviewer for the Department of Defense congressionally-directed medical research programs in prostate and breast cancer.
Prior to enrolling at Oakton at the age of 48, Trieschmann had been the head of catering at Chicago's Pump Room and the founder of Food for Thought, the third largest caterer in Chicagoland. After Oakton, she earned a bachelor's degree in social justice from DePaul and is now providing workforce and life-skills training for at-risk youth as the founder and executive director of Curt's Café in Evanston. She returned to Oakton a couple weeks later to deliver the college's commencement address.
To nominate Oakton alumni who have made a successful career or outstanding contributions to the community after starting at Oakton for the 2018 Distinguished Alumni Awards, please contact Senior Manager of Development and Alumni Relations Elena Couto at ecouto@oakton.edu.