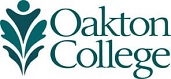 Top 10 of 2017: Sustainable Oakton (9)
Oakton Community College's commitment to sustainability resulted in its receipt of the Illinois Green Economy Network (IGEN) award. The award—presented to the college at the IGEN annual conference recognizes Oakton as "an outstanding example of a college that embodies the collaborative spirit of the network by leading by example, sharing expertise and resources, and contributing to the collective impact our network has across the state."
The college added electric vehicle charging stations this past summer near the LEED Gold certified Margaret Burke Lee Science and Health Careers Center. Oakton's charging station works with ChargePoint, which operates more than 30,000 electric vehicle chargers in the U.S.
Oakton also fulfilled a commitment to the American Campuses Act on Climate Pledge signed in December 2015, when the college added a 25-kilowatt photovoltaic array at its Skokie campus in June. The roof-mounted system, consisting of approximately 80 solar panels, generated five megawatt hours of energy in just its first month, enough to power approximately 15,000 light bulbs for one day.
In addition to the new solar array, the Skokie campus is home to a test system that is easily accessible for enrolled students and provides them with hands-on experience working with solar panels. Live data from the solar array is incorporated into the college's existing Energy Dashboard.
Oakton's Skokie campus even served as a stop on the 2017 Illinois Solar Tour, which showcased the contributions of local renewable energy installations. Oakton Sustainability Specialist Debra Kutska also was on hand to answer questions and provide feedback on the college's journey to renewable installation efforts to dozens of local curious residents interested in sustainability.