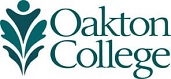 Oakton's Gardner selected NJCAA Region IV Player of the Week
(Jan. 25, 2018) Oakton Community College freshman guard Ava Gardner (Park Ridge, Maine South High School) was selected National Junior College Athletic Association (NJCAA) Region IV Division 2 player of the week for District D, according to the latest regional report.
Gardner averaged 18 points, 6 rebounds and three steals in two Illinois Skyway Collegiate Conference games last week.
"Ava has been continuously finding new ways to get herself to the basket on offense, making it very difficult for other teams to guard her," says head coach Melissa Rauschenberg. "She is working at a new level and truly grasping the guidance from her coaches and teammates."
Gardner scored 14 points in a 53-43 loss against Elgin Community College Jan. 16, shooting 46 percent from the field (6 of 13 and 2 of 4 three-pointers) with 4 rebounds, 2 steals 1 block, and 1 assist.  Two days later, she shot 64 percent on 9 of 14 shooting and 4 of 6 three-point shots tallying 22 points, 8 rebounds, 4 steals, 3 assists and a blocked shot in a 67-44 loss at Prairie State.
Gardner is averaging 17 points per game, shooting 54.5 percent through Jan. 23. Her efforts earned her player of the week accolades for the second time this season. She was player of the week in mid-December 2017.
"Ava is playing very well in her first year, and we know she has a big future ahead of her," Rauschenberg adds.