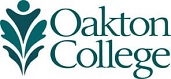 Oakton's Gardner receives two postseason women's basketball accolades
(Feb. 27, 2018) Oakton Community College freshman guard Ava Gardner (Park Ridge, Maine South High School) was named to the National Junior College Athletic Association (NJCAA) Region IV Division II District D All-Region Team as well as the Illinois Skyway Collegiate Conference (ISCC) All-Conference First Team.
Gardner led the Owls in points (14.7), assists (2.4) and steals (2.0) per game. She also averaged 5.8 rebounds per contest on the season.
"We are excited about Ava's accomplishments as a freshman and for her potential with the Owls next season," says Head Coach Melissa Rauschenberg. "She has pure talent and athleticism on both ends of the floor with her solid defense, smooth left-handed shot and her ability to drive to the basket. We enjoyed watching Ava this year and look forward to her continued growth."
In addition, center Maddie McTague (Des Plaines, Maine East High School) earned a spot on the ISCC Second Team. The sophomore averaged 10.5 points, 8.3 rebounds and 2.2 blocks during the season.
"Maddie has grown so much as an athlete and leader in the last two years," Rauschenberg adds. "She overcame many adversities and injuries to be one of our strongest players. We will miss Maddie and wish her good luck as she pursues her dream of becoming a police officer."