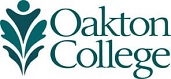 Brenord promotes healing for domestic violence survivors at March 21 Oakton workshop
(Feb. 26, 2018) Licensed clinical social worker Chauntay Brenord will present a continuing education workshop, "Trauma-Informed Care: Promoting Resiliency and Healing for Survivors of Domestic Violence," from 9 a.m. to noon Wednesday, March 21, at Oakton Community College's Skokie campus, 7701 N. Lincoln Ave. (Rooms P103-P104). The workshop will provide an opportunity for social workers, professional counselors, psychologists, therapists, teachers and other professionals to learn more about promoting healing for survivors of domestic violence.
Brenord, who specializes in mental health treatment of complex trauma, is the co-founder and director of Professional Development and Counseling of Lotus Trauma Care, LLC. She has a decade of experience empowering diverse populations of vulnerable youth and their families in medical, academic, residential and child welfare settings. Recognized as a "Top Healthcare Provider" by the International Association of HealthCare Professionals (IAHCP), Brenord received a master's degree in social service administration from the University of Chicago and a bachelor's degree in psychology from Loyola University Chicago.
This experiential workshop will promote learning and discussion beyond theory, extending to practice and implementation. Learning objectives include the core principles of trauma-informed care and the barriers and solutions to implementation of trauma-informed care. Upon successful completion, attendees will be eligible for continuing education credits.
The workshop is presented by Oakton and the YWCA Evanston/North Shore in partnership with Evanston Cradle to Career, Chicago Metropolitan Battered Women's Network, Moran Center for Youth Advocacy and Metropolitan Family Services.
Space is limited, and advance registration is recommended. Fees are $50 before Monday, March 5, and $60 thereafter. For more information or to register, call 847-635-1438 or visit www.oakton.edu/conted.