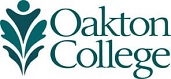 Oakton Visiting Artist Series to feature Charles Choi Feb. 22
(Feb. 1, 2018) Can a kitchen blender be a work of art? Find out more about industrial product designs by joining Charles Choi, founder and president of Chicago-based CHOi Design, from 6 to 7:30 p.m. Thursday, Feb. 22, at Oakton Community College, 1600 E. Golf Road, Des Plaines, in Room 2609. Choi will present the elements involved in the product design process, followed by a Q&A session, at the Visiting Artist Series event.
"We're very proud to bring Charles to Oakton because he's internationally known for excellence in product designs for major corporations," Judy Langston, coordinator of graphic design and photography at Oakton, explains. "Charles will show examples of work by his design firm and explain the process involved from conception to the finished product."
At CHOi Design, Choi is responsible for strategic product planning and is a hands-on project leader. His company's areas of expertise include indoor and outdoor cooking products, housewares, hardware and medical devices. Choi graduated from University of Illinois, Urbana-Champaign, where he earned a bachelor's degree in industrial design. He later attended Northwestern University, where he obtained his master's degree in product design. Choi has secured numerous design and utility patents and is an active member in professional organizations including the Industrial Designers Society of America.
The Visiting Artist Series—hosted by Oakton's art department and sponsored by a generous grant from the Oakton Educational Foundation—is free and open to the public.   
The next Visiting Artist Series is scheduled Tuesday, March 6, at the college's Des Plaines campus and will feature Ben Nichols, artist and designer of ground-breaking video games.
For more information, call 847-376-7106.