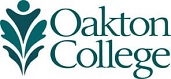 Oakton's Feb. 27 Chicago Writer Series event features two renowned authors
(Feb. 12, 2018) Join Chicago area influential authors Bob Boone and Richard Reeder for a special reading at 6:30 p.m. Tuesday, Feb. 27, at Oakton Community College's Skokie campus, 7701 N. Lincoln Ave., in Rooms P103-104. Admission to this Chicago Writers Series event is free and open to the public.
"The Chicago Writers Series has been extremely successful in bringing celebrated authors and poets to campus for readings and discussions," says Donovan Braud, Ph.D., chair of Oakton's English department. "Our goal is to get diverse speakers from a cross section of areas, and this upcoming event only continues that initiative."
Boone is the founder of Young Chicago Authors, established in 1991 with the mission of encouraging teenagers to express themselves through creative writing, performance and publication. In 2009, he accepted an award at the White House for his work with YCA. Boone has also written four textbooks, a teaching memoir, a sports biography and two collections of short fiction. In 2002, "Chicago" magazine named Boone Chicagoan of the Year. He is currently working on a third book of short stories and teaches Oakton Emeritus program courses.
"I'm excited about this event because my writing mostly focused on teaching in schools," Boone says. "I like to explore the human contact involved in education. I started writing about schools in the 1960s, and I haven't stopped since."
Reeder is the author of "Chicago Sketches" and is the founder and facilitator of the Chicago Jewish Authors Literary Series. He served as the president of the Chicago Literary Hall of Fame for three years and was the driving force behind Chicago's Saul Bellow Centennial Celebration in 2015. Reeder is presently writing his second book, which is expected to be published this summer.
Funded by the Oakton Educational Foundation and student activity fees, the Chicago Writers Series attracts award-winning fiction and nonfiction writers and poets to Oakton to perform, engage and educate. Oakton's connection to native Chicago authors, as well as those who have called Chicago "home," allows the community to access diverse, inspiring and relevant authors in a space outside the traditional classroom.
For more information, contact Braud at 847-376-7026 or dbraud@oakton.edu.