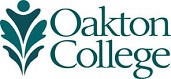 College is closed
Due to severe winter travel conditions, Oakton Community College is closed Friday, Feb. 9, and all classes and activities are canceled.
The college will be open tomorrow, Feb. 10.
Please check the Oakton website for further updates or call 847.635.1600.
Continuing Education: Classes at high schools will be held if the school is open. Please check with the high school or www.emergencyclosings.com.
Oakton's self-service emergency notification system, Alert!Oakton, enables College officials to send instant alerts directly to your personal e-mail account or mobile phone via SMS text messages. You also can receive the alerts as a phone call to your home, office or cell phone. Get more information about Alert!Oakton. Sign up at my.oakton.edu.