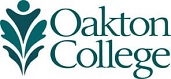 Labor union leader Dolores Huerta to serve as Oakton's keynote speaker for Women's History Month March 1
(Feb. 20, 2018) Nationally-known labor union leader and civil rights activist Dolores Huerta brings her message to Oakton Community College's Des Plaines campus, 1600 E. Golf Road, at 6:30 p.m. Thursday, March 1, in the TenHoeve Center. The free event is open to the public and is part of Women's History Month at Oakton.
Huerta and Cesar Chavez founded the United Farm Workers Union in 1962 and she served as its vice president for over 40 years. The recipient of many honors, Huerta received the Eleanor Roosevelt Human Rights Award in 1998 and the Presidential Medal of Freedom in 2012. In 2002, she received the Puffin/Nation $100,000 prize to establish the Dolores Huerta Foundation. The foundation specializes in creating leadership opportunities for community organizing, leadership development, civic engagement and policy advocacy in areas concerning the health and environment, education and youth development and economic development.
"Dolores has worked for civil rights for over 50 years," says Kathleen Carot, coordinator of Women's and Gender Studies (WGS) at Oakton. "She has been one of the most important leaders in American social justice movements from the 1960s to the present. Oakton is proud to have one of the most important women of our time serve as our Women's History Month keynote speaker."
This event is sponsored by a generous grant from the Oakton Educational Foundation and the support of co-sponsors: College Program Board, Andale! at Oakton, Hispanic Club, The Peace and Social Justice Program and Office of Access, Equity and Diversity.
For more information, contact kcarot@oakton.edu.