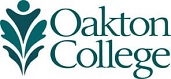 Learn how to master email marketing at Feb. 28 Oakton business author series event
(Feb. 12, 2018) Join noted email marketer Adam Holden-Bache for a free public Oakton Business Book Author Series presentation, "How to Win at Email Marketing," as he provides insights into how a message could make or break an entire marketing campaign at 6 p.m. Wednesday, Feb. 28, Room 1604, Oakton Community College, 1600 E. Golf Road, Des Plaines.
Emails play a vital role in nearly every B2B marketing program, and Holden-Bache will explore the aspects of email programs, including strategy, data, design, copywriting, delivery, testing and analysis.
"This presentation will provide insight, tactics and tips that participants can implement to increase B2B email marketing effectiveness and improve campaign results for their business," says Tom Byrne, Oakton business lecturer. "Adam is acknowledged as one of the country's thought leaders in building business through email marketing."
Attendees will have the opportunity to network with Holden-Bache, Oakton business faculty and department chairs from 6 to 6:30 p.m. The author's presentation will begin at 6:30 p.m., and afterward Holden-Bache will hold a Q&A session and book signing.
Holden-Bache is the author of "How to Win at B2B Email Marketing." He founded and served as CEO at Mass-Transmit, an award-winning marketing firm that provided services to notable brands including MetLife, American Airlines, J.P. Morgan Chase and Johnson & Johnson. After selling the firm, he has concentrated on writing and lecturing.
"How to Win at Email Marketing" is the fourth of six business book author series events at Oakton. The events are held as a service to the community, and future programs including:
Wednesday, March 28, Dennis Kimbro, Ph.D., "The Wealth Choice: Success Secrets of Black Millionaires;" and
Tuesday, April 10, Joe Pulizzi, "Content Marketing."
The 2017-18 Business Book Author Series is sponsored by the Oakton Business Department with generous support from the Oakton Community College Educational Foundation.
For additional information about the series, email Byrne at tbyrne@oakton.edu.