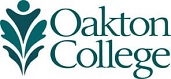 Oakton to host Engineering Pizza Night March 7
(Feb. 28, 2018) Students interested in engineering careers are invited to learn more about the profession and get free pizza at a special information session at 7 p.m. Wednesday, March 7, at Oakton Community College's Des Plaines campus, 1600 E. Golf Road, in Room 1610.
At Oakton's Engineering Pizza Night, electrical, mechanical, civil, chemical and environmental engineers will present an overview of general requirements and expectations of engineering as well as a discussion of the benefits and requirements of obtaining a professional engineer (PE) license. The event is free and open to the public.
"Following the discussion, attendees will have an opportunity to speak with professional engineers in smaller breakout sessions to learn about specific engineering fields and what it takes to participate in an engineering internship," says Gloria Liu, coordinator for Oakton's Center for Promoting STEM. "With the chance to meet one-on-one with engineers, participants will come away with invaluable information."
The event—sponsored by Illinois Society of Professional Engineers, Oakton's Center for Promoting STEM and the college's Student Government Association—concludes an evening of engineering activities at Oakton's Des Plaines campus.
Oakton is hosting an information session for its Engineering Pathways program from 6 to 7:30 p.m. in Room 200, Margaret Burke Lee Science and Health Careers Center, at the Des Plaines campus. Students who satisfactorily complete the program requirements at Oakton are guaranteed admission to the University of Illinois at Urbana-Champaign (UIUC), allowing them to complete a four-year engineering degree while saving approximately $30,000 in tuition. Learn more about the program and how to begin a career in engineering by asking questions and meeting current Oakton engineering students and faculty. Register online.
For more information about Engineering Pizza Night, email Liu at glorial@oakton.edu or call 847-635-1738.