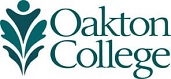 Still time to register for Oakton spring classes
(Feb. 1, 2018) From accounting and biology to speech and theater, there's still time to take a class or two at Oakton Community College during the spring semester. That's because many credit and noncredit courses have yet to begin.
Late-start credit courses include offerings in accounting, anthropology, business, early childhood education, economics, education, English, history, health information technology, humanities, mathematics, management, marketing, philosophy, psychology, sociology, speech, theater and more.
Classes are offered at Oakton's convenient locations in Des Plaines and Skokie as well as online. A complete list of late-start classes can be found on the Oakton website, www.oakton.edu/late_start.
Students can register until the start of the class. Information is available at oakton.edu/admission/register. Students who have not previously enrolled in courses at Oakton can apply for admission at oakton.edu/admission.